Main Menu
We source the highest quality and best Australian ingredients for our menu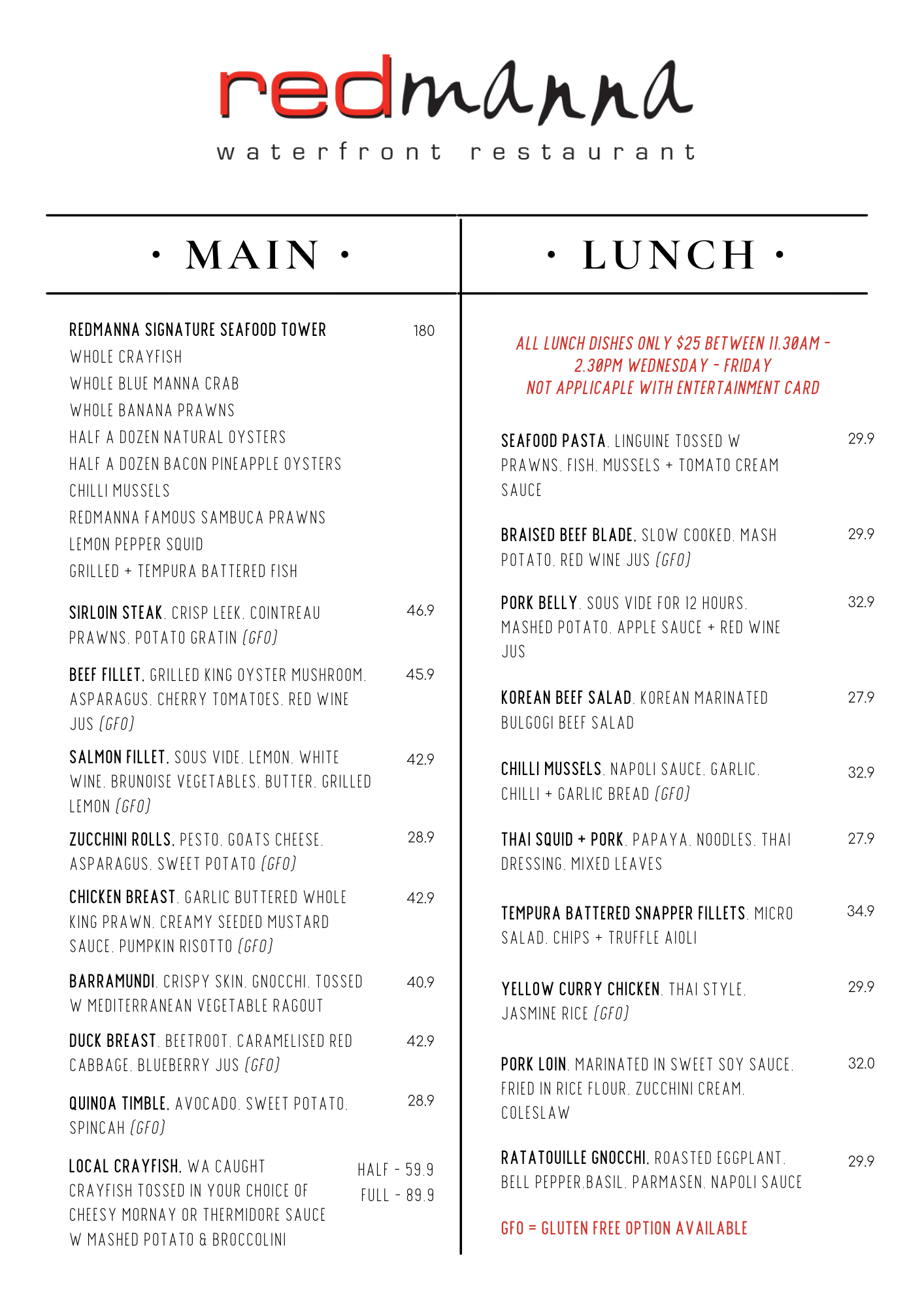 We do not split bills or do individual accounts.
$1.00 surcharge applies to all Credit Card payments.
15% surcharge applies on Public Holidays.
Good food takes time, so please be patient and enjoy!
We value all of our guest comments, so please pass them on to us so we can make your next visit even more enjoyable. Thank you and we look forward to you dining with us soon.