Lunch Menu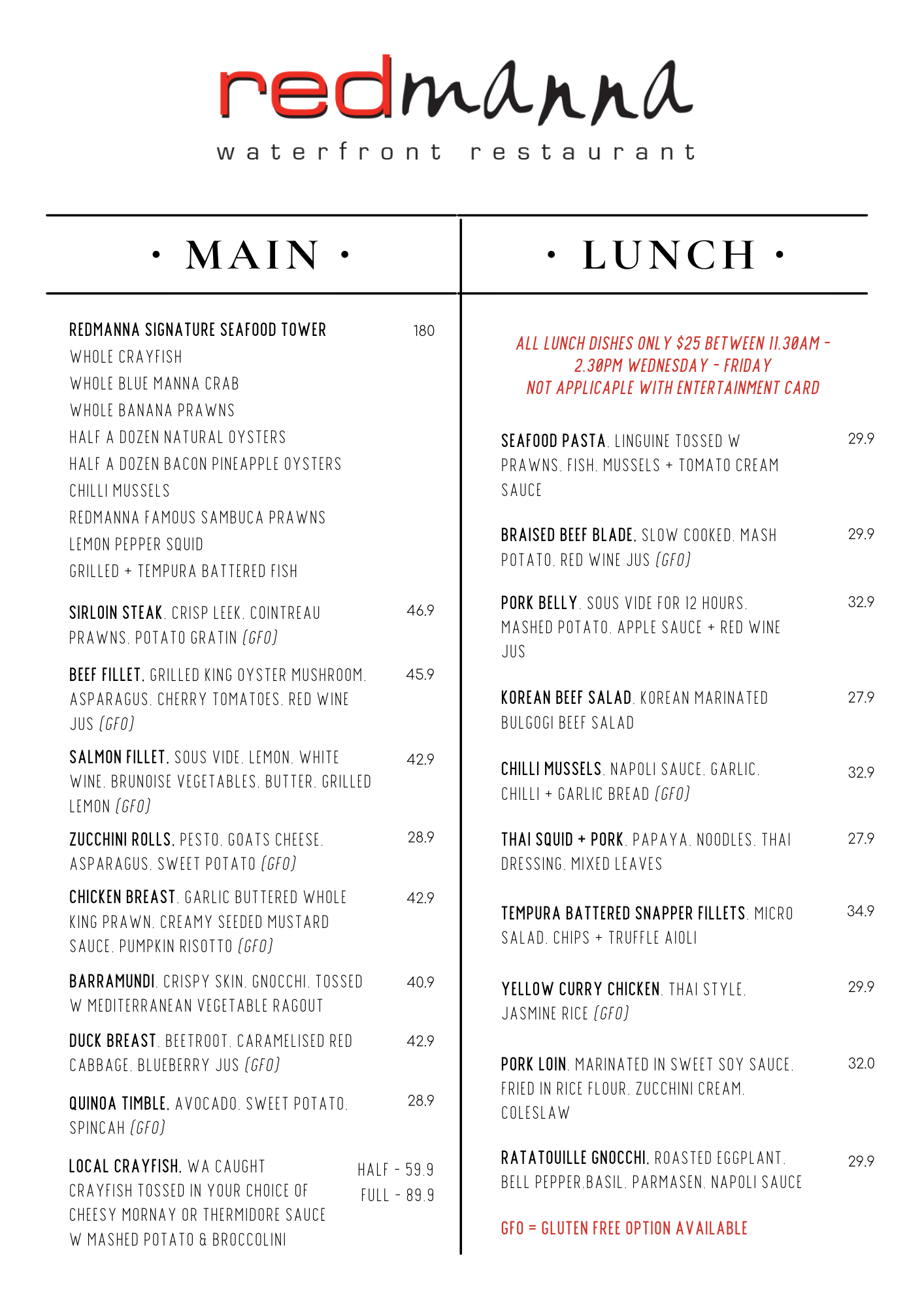 Not available between December 25 – January 7
No further discount or third-party discounts on this menu including Entertainment Vouchers.
Our A La Carte Menu is also available at lunch time.
We do not split bills or do individual accounts.
$1.00 surcharge applies to all Credit Card payments.
15% surcharge applies on Public Holidays.
Good food takes time, so please be patient and enjoy!